With gardening season finally here, it's the perfect time to visit the garden route of Peterborough and region on gardenroute.ca.
Most people have heard of a fall studio tour, where you take a self-guided tour of local artists' studios and even watch them at work. The Garden Route is similar in concept, except it's a self-guided tour for those who want to buy plants from local specialty growers, browse garden shops and see great show gardens.
More than 10 years ago, several gardening business owners in the Peterborough area decided to work together to promote gardening in the community and, by extension, the businesses of others. It was a natural collaboration, as garden lovers regularly travel to find the "best of the best" when it comes to species and varieties of plants and garden decor.
Thus was born the Peterborough and Area Garden Route, a self-guided tour featuring some of the best garden centers and garden shops in the Peterborough area.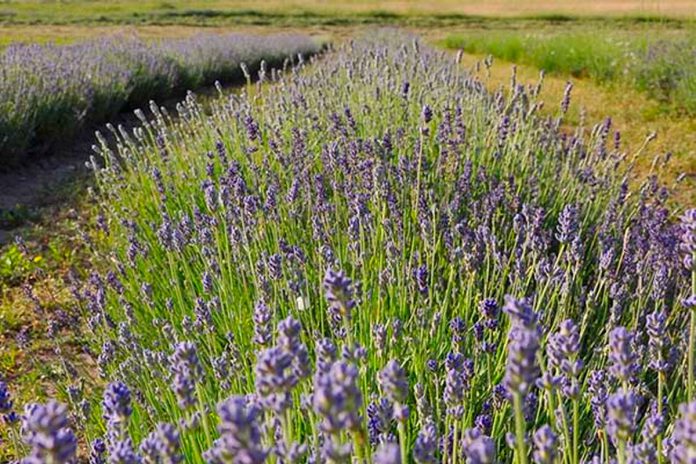 The Garden Route includes garden centers that grow many of their own plants, including The Greenhouse on the River and Griffin's Greenhouses near Lakefield, Gardens Plus in Donwood, Anna's Perennials in Kawartha Lakes (between Lindsay and Bobcaygeon) and Keene On Gardens near Keene. New to the Garden Route this year is Rocky Meadows Lavender gardening venture near Indian River.
The Greenhouse on the River, Keene on Gardens and Griffin's Greenhouses offer a good mix of annuals and perennials, while Anna's Perennials and Gardens Plus specialize in low maintenance perennials. Rocky Mountain Lavender is a local specialist in lavender varieties that grow well in our area.
Some garden centers also offer show gardens, where you can take a pleasant walk to stretch your legs, admire the beauty and find planting ideas.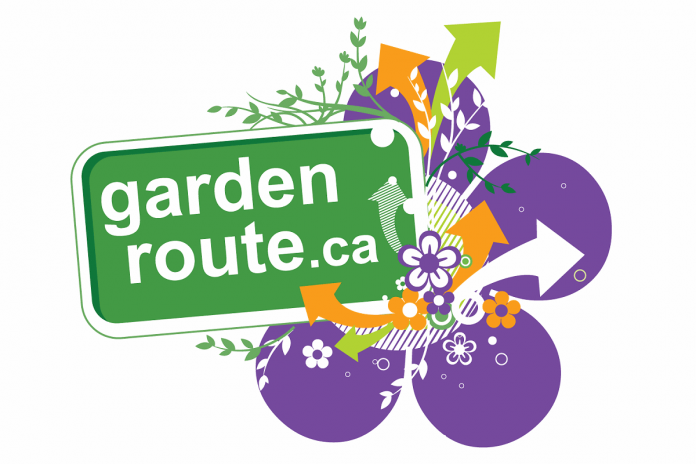 Of course, gardening isn't just about plants. If you're looking for gardening and decorating supplies and accessories for the home and garden, or want to find a unique gift for your favorite gardener, you'll want to stop by the two garden shops along the journey.
Garden Style Bridgenorth offers garden-themed wall art for indoor and outdoor decor, as well as garden-inspired pieces for indoor decor. The shop also offers a wide selection of items to add interest to your garden, as well as locally made soy candles, bee houses, wooden flower stakes, pin cushions and more.
The Avant-Garden shop in downtown Peterborough offers functional and decorative accessories for your home and garden, as well as ornaments, wall art and statuary, high-end garden tools and supplies, wind chimes, mailboxes, address plaques and more, with a focus on Canadian-made items. The shop also offers the best selection of bird feeders and accessories in Peterborough, as well as bird seed.
If you're interested in indoor plants, you'll also want to check out two new businesses on the Garden Route this year: Plant Goals and Burley's Gardens.
Plant Goals is a young and trendy shop specializing in indoor plants on Water Street in downtown Peterborough.
Burley's Gardens on Television Road, just east of town, specializes in unique indoor plants and also offers seasonal outdoor garden products.
The Garden Route of Peterborough and Area is a free self-guided tour available when participating businesses are open. While garden centers are open seasonally, garden stores are open year-round.
For more information, including details on each location on the route, visit gardenroute.ca.
MAP: Peterborough and Area Garden Route Locations

View a larger version of this map.
This story was created in partnership with Peterborough and Area Garden Route.