Spring is a beautiful time of year in Saratoga County as the area comes alive with blooming flowers and other seasonal plants, and the best places to find them are nurseries and garden centers. Whether you're getting ready to plant in the spring or want to pick out a great Mother's Day gift, these 12 local businesses are well worth the trip.
Sunnyside Gardens: Browse creative planters perfect for any home garden
Your mom deserves nothing but the best, and when you visit Sunnyside Gardens in Saratoga Springs, you'll discover outdoor exhibits and greenhouses filled with exquisite hanging baskets, creative patio and porch planters, annuals and perennials, and more. Sunnyside is an independent family garden center that prides itself on offering locally grown plants and top notch customer service.
Over 90% of Sunnyside's plant products are grown in their 20 greenhouses, and each is open to the public. As you browse, their experts can guide you to the perfect plant and even give you tips for starting a garden.
Hewitt Garden Centres: Add Color to Your Life
With locations throughout the Capital Region (including Clifton Park and Wilton), Hewitt's is a go-to place for garden-related products, services and information. Not only are they the fifth largest independent garden center in the country, but Hewitt's has been in business since 1964.
To help you prepare for your shopping spree, the store posts a weekly flyer on its website with a list of what's currently in stock. Starting in the spring, you can expect pansies, flowering annuals, fresh perennials, houseplants and more to be available for purchase.
Dehn's Flowers: A Neighborhood Flower Nursery Serving Saratoga Since 1892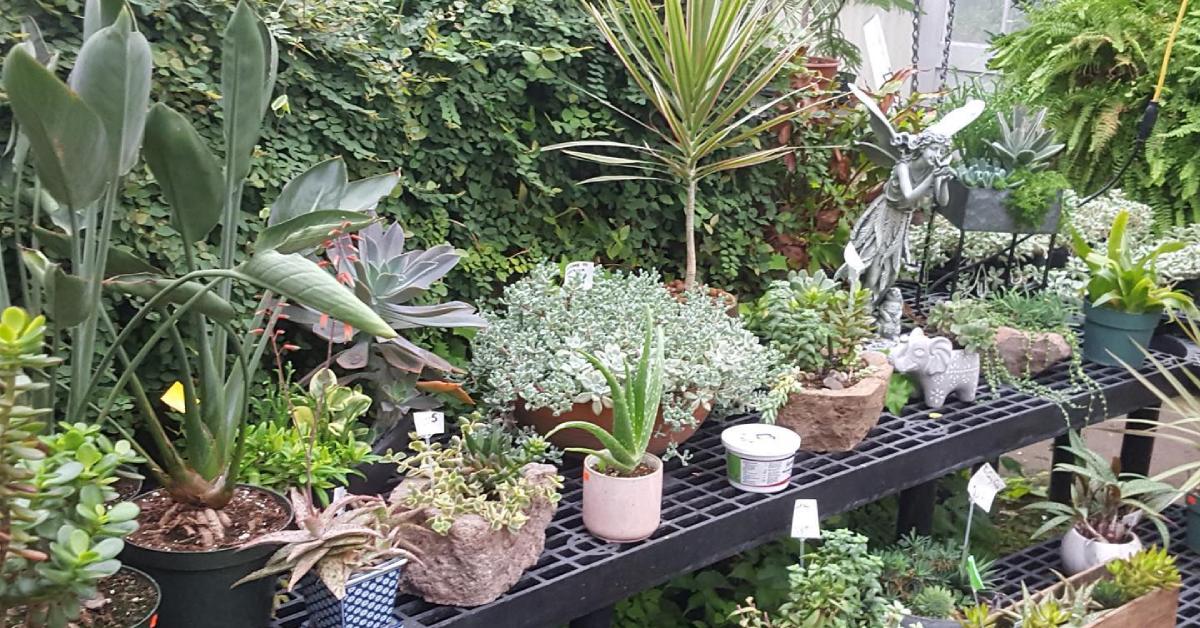 If you're from Saratoga Springs, you're probably familiar with the name Dehn's Flowers, which has been bringing the freshest flowers to the community for over 125 years. This family business always goes the extra mile to ensure that you leave happy with your flower or plant purchase. But don't just take our word for it, here's how one Google reviewer described his experience: "Small neighborhood nursery with a great selection of plants… I was able to get plants there that other nurseries in the area don't Don't forget them.You will enjoy your visit there."
Dehn's is home to several greenhouses with all types of plants and gift ideas, such as hanging baskets, cute little succulents, seasonal flowers, and more. They also specialize in floral arrangements for parties and special occasions.
Sorano's Greenhouses LLC: Walk Through Greenhouses Filled With Seasonal Plants
For healthy, quality plants at reasonable prices, you can't go wrong with Sorano's Greenhouses LLC in Gansevoort. This garden center offers a wide selection of homegrown plants and vegetables from spring through winter, and they love to help gardeners of all skill levels. You can buy vegetable seedlings, hanging baskets of different sizes, herbs for the garden, etc.
Need a good gift idea for Mother's Day? Bring a unique container with you and let Sorano fill it with flowers or a special plant.
Olde Saratoga Home & Garden: a mom and pop garden store with locally grown plants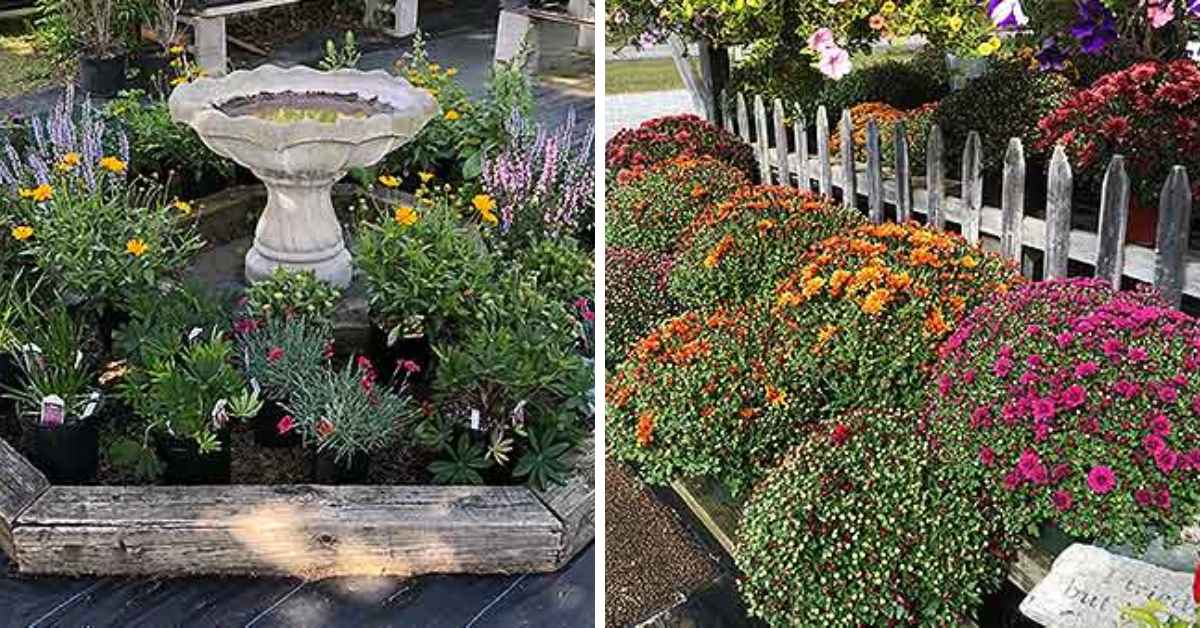 Renowned for having some of the friendliest and most knowledgeable owners, Olde Saratoga Home & Garden is a great place for plants, gardening supplies, and gifts for Mother's Day and other special occasions. Their store offers locally grown quality herbs, flowers, bedding plants and perennials that can enhance your home or garden.
Olde Saratoga has been in business for over 27 years and proudly serves the Saratoga Springs community. Check them out and find out why customers keep coming back to this family garden centre.
Brookside Nursery: Ballston Spa nursery, greenhouse and garden store
Since opening in 1976, the Brookside Nursery in Ballston Spa has become one of the area's best places for perennials and plants, garden decor, seeds and soil. This is a 2nd generation family business that wants to help you grow successfully, and its knowledgeable staff is ready to inspire and educate.
Brookside Nursery sells flowers, trees, shrubs, edible plants and more, and as the seasons change, you can discover something new at the garden store. Be sure to drop by before Mother's Day and pick out fun plants, pots or garden decorations that mom will love.
Malta Farm & Garden: Get everything you need to make your garden thrive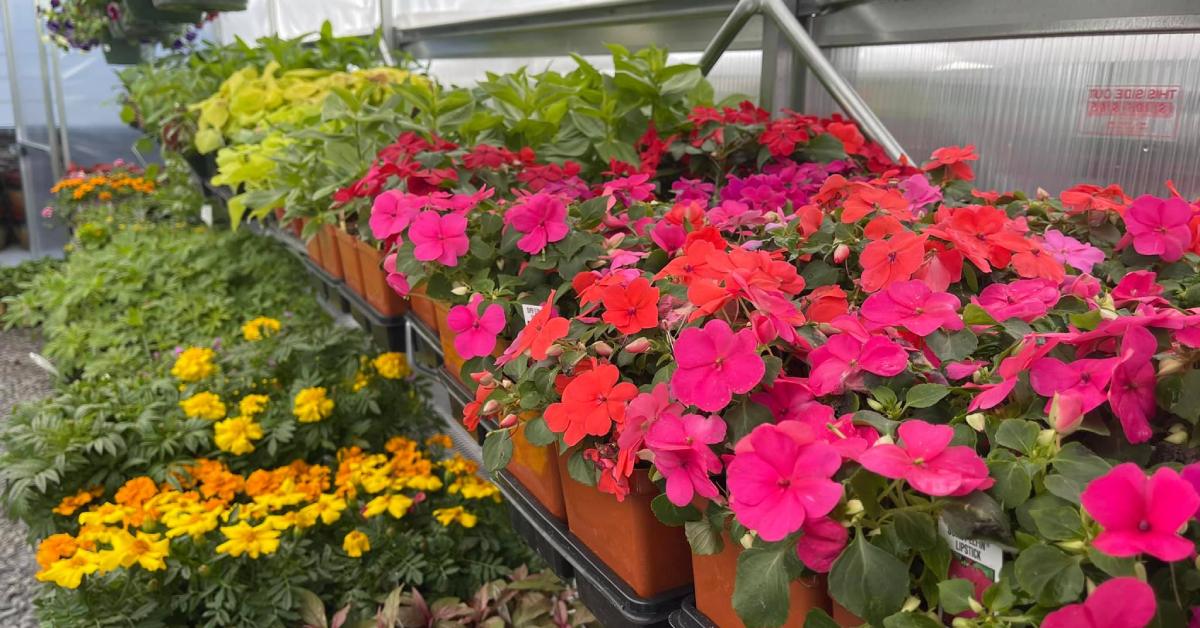 As a proud supporter of local farmers and gardeners in the Saratoga County area, Malta Farm & Garden works hard to provide a fantastic selection of live plants and bulbs, gardening supplies and decor and other items in their garden center. They want your garden or outdoor living space to flourish, whether you have a green thumb or are just starting to discover this fun hobby.
New stock arrives at the garden center every day throughout the spring, so stop by and get ready for the growing season. If you're thinking of Mother's Day gifts, take a look at Malta Farm & Garden's spring flowers, garden statues and pottery.
Balet Flowers & Design: choose beautiful handmade flowers, plants and pottery
Located in Malta, Balet Flowers & Design is a local flower farm that produces a wide range of annuals, perennials, cut flowers, vegetable and herbaceous plants, and more. They have received several 5-star reviews over the years, including a review from Google that says, "Such a beautiful selection of flowers, all so gorgeous it was honestly hard to choose. Highly recommend stopping here and supporting Balet Flowers."
Balet Flowers & Design opens its doors to the public each spring and you can see what is growing in the greenhouses and in the farm fields. Stock up early and come back in the summer for U-pick flowers and veggies.
Sunshine Meadows: Brighten the day with a selection of colorful flowers
A greenhouse brimming with annuals, houseplants, succulents and more awaits you at Sunshine Meadows in Clifton Park. Sunshine Meadows is a family nursery and garden center that opened in the summer of 2020 and continues to grow and expand.
In addition to their selection of flowers and plants, shoppers can browse gardening supplies, a variety of home decor, and ever-changing seasonal items. Get your garden ready for spring and summer and buy a Mother's Day gift while you're at it.
Native Sunflowers: Explore a lush greenhouse and nursery with flowers galore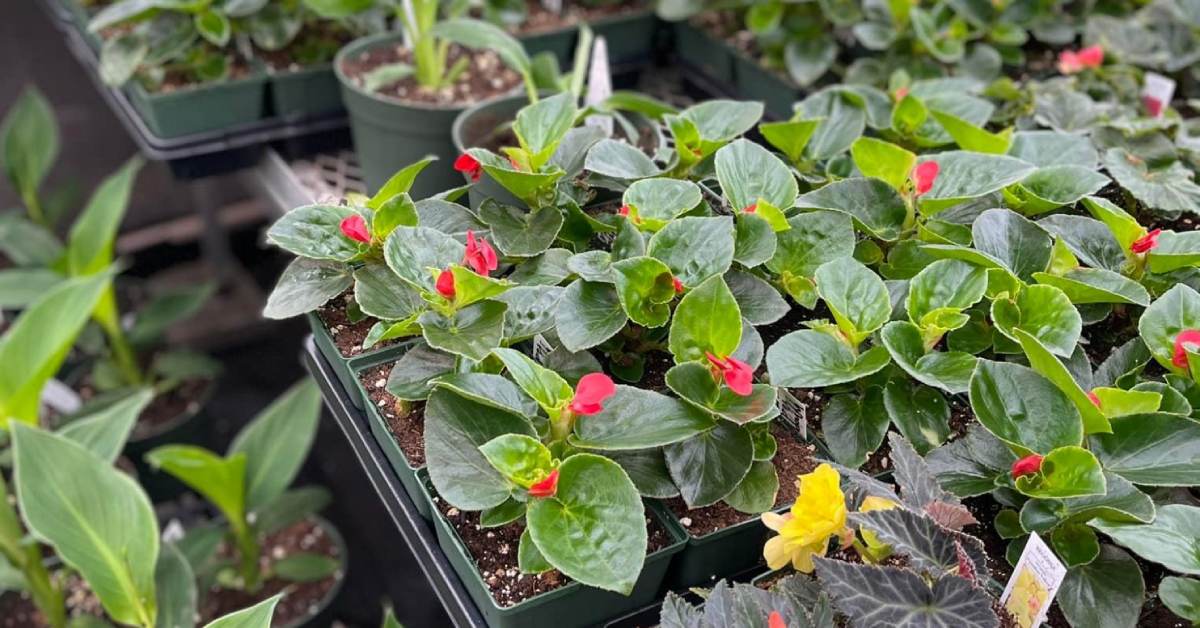 When spring rolls around, it's time to dust off those garden tools and take a trip to Native Sun Flowers in Halfmoon for herbs, annuals, perennials, bedding plants, houseplants, and more. Plant guru Tim Emanuel and his wife Marcia Galka opened Native Sun Flowers in 2021, and according to a Saratoga Business Journal article, Tim had dreamed of opening a garden center and nursery for almost 20 years.
With over 30 years of greenhouse experience each, the owners' passion for gardening is visible at Native Sun Flowers. Visitors will find an assortment of plants and flowers on display outside and inside the greenhouse, many of which would make an excellent gift. You can also ask them to design a special planter or potted plant – they will do all the work for you!
Kulak Nursery and Landscaping: Your Local Destination for Gardening and Outdoor Inspiration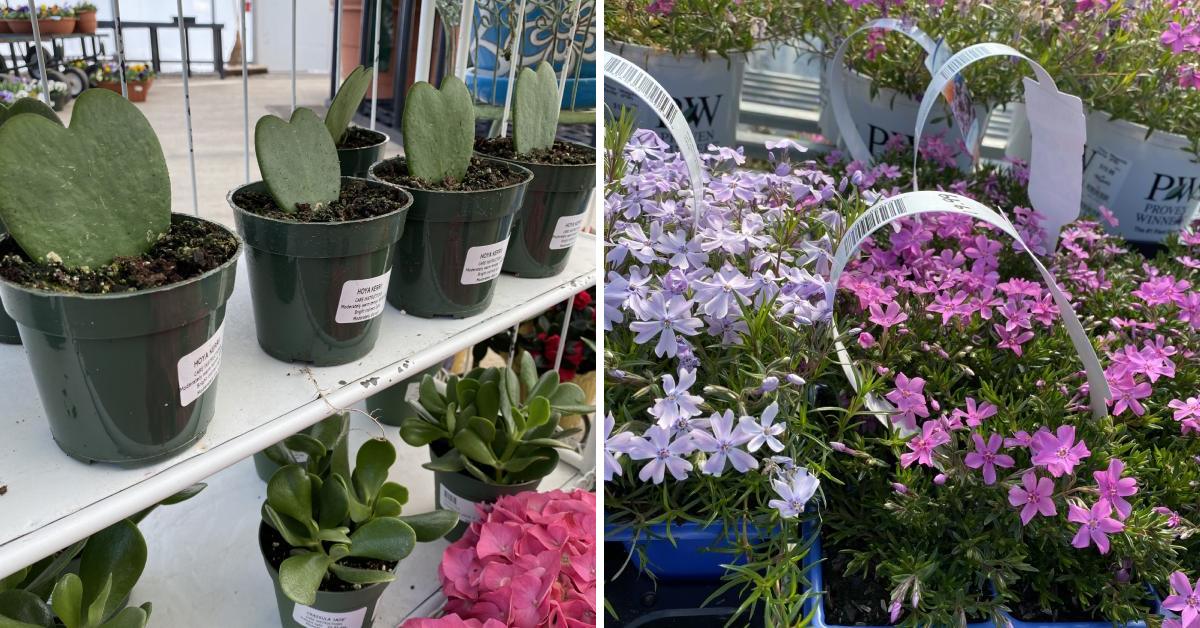 Are you planting a garden at home, looking to decorate your terrace or looking for a nice gift for Mother's Day? Come to Kulak's Nursery & Landscaping in Rexford, which has grown from a small family business to one of the region's leading garden centers offering perennials and annuals, trees and shrubs, fresh garden herbs and distinctive interior decoration.
Say "thank you" to mom by giving her a beautiful basket of her favorite flowers from Kulak this year. Or take a look at what's available in the greenhouse or in the gift shop – you never know what you may find each season.
Toadflax nursery: take the first step to transforming your garden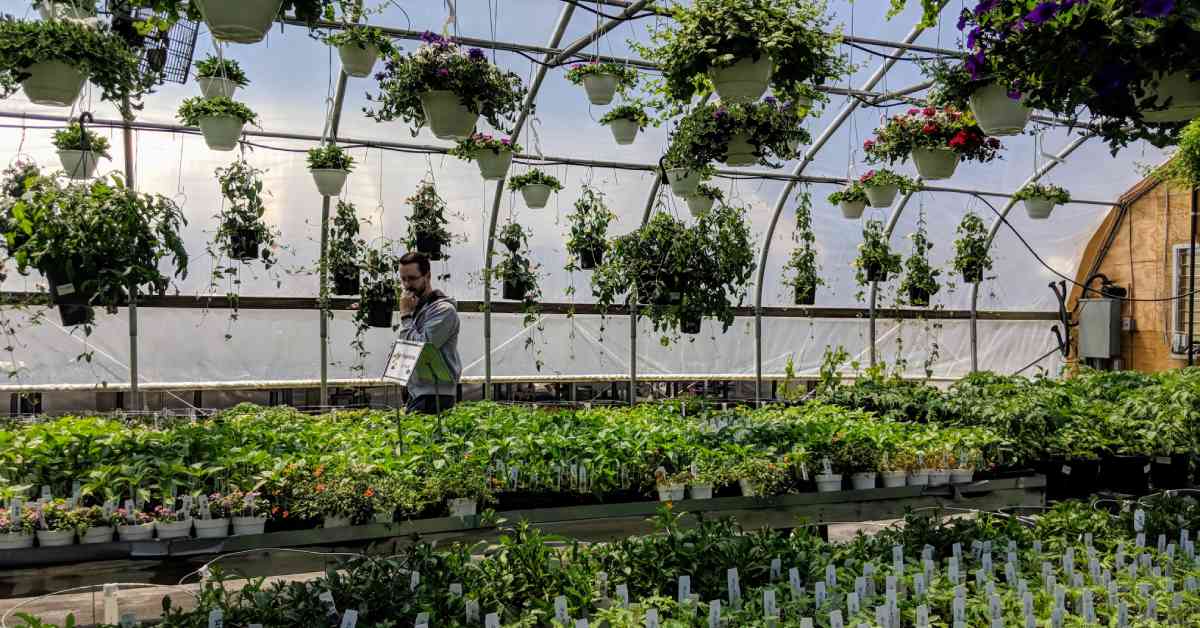 Based in South Glens Falls, Toadflax Nursery is a full-service retail garden center that aims to inspire both new and experienced gardeners. As you stroll through the gardens and 11 greenhouses, you'll have the opportunity to discover common and unusual annuals and tropicals, classic perennials, soil and supplies, and new additions to the garden.
Plan a visit to Toadflax for ideas on how to start a garden, or choose plants and flowers you know someone would love to receive.
Saratoga County is full of nurseries and garden centers who work hard to provide the highest quality plants, flowers and produce. Stroll through the greenhouses and outdoor displays on your next shopping spree.
See more home and garden companies »
« Back to Saratoga Mother's Day Guide
This article is sponsored by Saratoga County Tourism. Note: The opinions expressed in this article are those of the authors. They do not necessarily reflect the opinions or views of Saratoga County Tourism or its members.